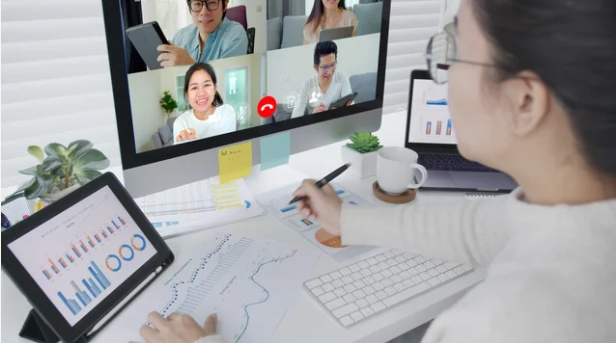 Given the current pandemic situation, Covid is redefining the ways of working. Almost one billion people globally are confined to their homes, embracing the adoption of digital selling channels.
According to the research by the Revenue Enablement Institute , 98% of sales professionals report their businesses will be highly affected by Covid by five sales quarters.
A shift to remote roles is not hidden anymore, as everyone is already talking about it and adapting to this big change.
However, the pandemic has got sales leaders to think hard about some practices that they implement in organizations.
Motivating sales personnel is one of them and it is quite important too, as they will be more driven to succeed.
Hacks to Manage Remote Sales Team
If you are thinking about running a compensation program, make sure it's set up in a way that appeals to them. So, here are a few sales compensation ideas that will keep your sales reps fully motivated. Let's discuss them in detail:
As a sales leader, you need to stay positive so your team feels pumped to adapt to the transition of working from home. Become your team's cheerleader by listening to their concerns while using good-spirit words that ignite inspiration and get your team rolling with their tasks in progress.
Besides, do guide them towards the right directions which put them into the way of achieving business goals. Your positive being will signal your team that you are trying to maintain a highly conducive work environment and thus, increases the team's motivation.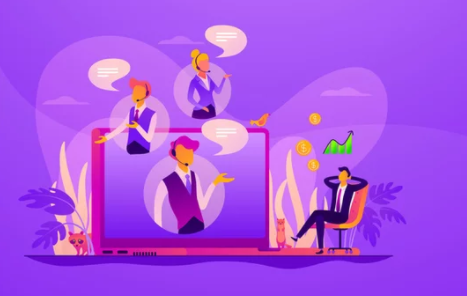 Performance-Based Incentives
Employees that get the well-deserved incentive will not be only productive, but they will be happier working too. Bring a sense of humor and fun into incentives as it can make the whole working process from home more enjoyable and motivating.
Using the elements of gamification with incentives program results in increased engagement among employees, according to the Incentive Research Foundation. So, rewarding team members for their excellent work shows that you care about their work ethics. Daily monitoring team's performance against set targets helps them on track and boosts team morale too. And, when they get recognized for their efforts, nothing like that.
Virtual Team Building Exercises
Team building activities play a significant role in creating a motivating atmosphere for its employees. It improves communication between team members. Indulging in fun activities even virtually gives them ample space to strengthen their bond with one another. A team that understands each other works well together too.
Once your sales team members work with comfort and at ease with one another, they synergize, share ideas, and collaborate. There are so many ice breakers, games, and fun challenges that your team can do through video calls.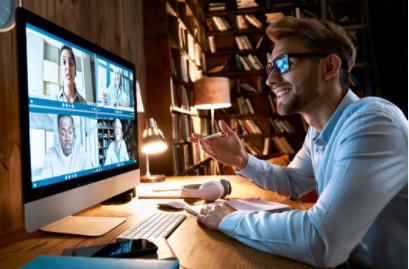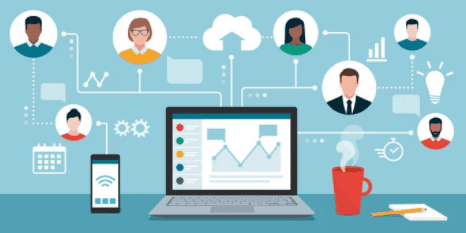 Better Communication with Virtual Team
With ineffective communication in a team, comes lower productivity. It is easy for the team to get frustrated if there is a lack of communication and synergy among team members.
Certainly, digital communication brings its own challenges, now with meetings and discussions happening online. So, having open communication in place creates a highly engaged workplace. Thus, it increases productivity in the digital workplace.
Maintaining open communication with the help of software or tools ensures that engagement among the team members is high. It is essential to keep boundaries as to when employees can respond, this, in turn, increases morale among sales team members.
Enable your team members to expand their skill set as skill development help them to use their knowledge for increasing leads to the business. Encouraging your team to learn new skills paves a way for their professional and personal growth.
As a sales leader, it won't hurt your organization to invest in employee training and development. Rather, it would benefit the company when highly skilled employees contribute to the business revenue.
There are so many sales courses and special sales training to help employees enhance their techniques.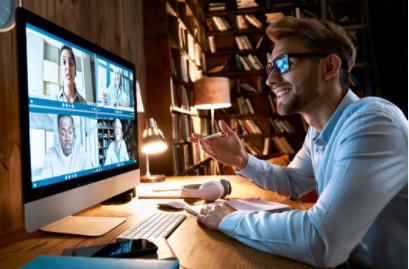 CRM training also appeals to sales reps. For employees who are eager to make this addition to their professional lives, special incentives can be offered to them. For example, online yoga classes, meditation, and exercise, virtual board games, etc.
Conclusion
Therefore, build a winning sales compensation program that motivates your sales reps team to keep working hard even through these challenging times. As a sales leader, it's on you to devote extra effort and time and make remote working thrilling.
Using the feature-rich, secure and scalable compensation management software also comes in pretty handy to motivate them to action. Nevertheless, making your sales team feel appreciated and recognized for their solid efforts remains the best key to keep them inspired and aligned to business goals.