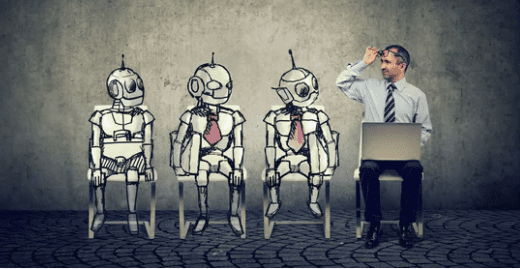 While Artificial intelligence is here for the long run, it is not replacing salespeople. Over the past few years, 76% of sales teams using AI have increased representatives. Almost 1 in 4 sales teams use artificial intelligence in their day-to-day work.
While the concepts of AI have existed for decades, the recent acceleration has been quite evident in sales commission automation programs. Nowadays, everyone seems to embrace personal applications such as Alexa, Siri, and Cortana.
Talking about AI, numerous applications in sales and marketing organizations have already started to impact the revenue at a larger scale.
What is Sales Commission Automation?
Sales automation is a technology that can replicate human cognitive capabilities, like logical reasoning, pattern recognition, and therefore, reduce manual labour in the existing sales commission process.
While a myriad of technologies are available, the most popular ones are machine learning and robotic process automation. With the adoption rates of 70% and 55%, they were clearly found best by sales automation pioneers. Sales automation tools enable processes to be more efficient by gathering data from several spreadsheets and homegrown systems and collating it into one big source. It makes the data usable which is quite essential for a strategic sales plan.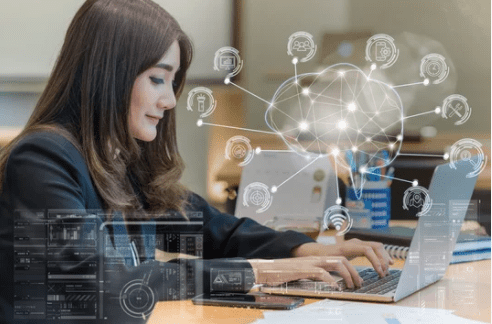 Data compiled in a single place brings you better visibility and it can be evaluated on a deeper level. From sales capacity and quota planning to incentive design, this data gives you better insights that can be applied to all levels of your company.
Now, you must be wondering, "Does automation solve everything for sales commission?" Well, it's not a walk in the park. No matter what the situation is, there is always a space for the good, the bad, and the ugly of sales incentive automation.
There is more good to talk about sales commission automation than bad.
Sales commission automation helps with improving data accuracy, lower down admin costs, effective communication, and helps in saving a lot of time and effort, too.
As a sales organization, it is crucial to bring your various data sources under one roof to power fast, real-time calculations, every time. It is very much possible to connect to any system including Salesforce, Snowflake, NetSuite, and lots more.
Data plays a predominant role in planning and forecasting. If you find it difficult to trust your data, you will find it even more difficult to trust your assumptions and that your team's commission checks are completely precise.
Automation helps in removing the human error 90% so you can be sure that all your decisions are backed by facts.
Usually, sales commission analysts go through a time taking process of verifying the accuracy of sales calculations every pay period, and after correcting formulas in a spreadsheet. By automating this step, it helps in cost savings whether it's with over-payment and manual labor from calculation errors.
Sales commission and compensation management applications have been deployed in companies of all sizes to automate incentive payment processes. Just removing manual number crunching and spreadsheet confusions can leave a great impact on reducing costs, time, and risks for any incentive compensation process.
Reps that are not fully focused end up being unproductive which in turn, lowers the revenue as well. Improper commission data can have a huge impact on your sales productivity.
That's where automated sales commission software compute commissions so sales professionals can view earned commissions in real-time much before the inaccurate commission strikes in. All in all, automation fully understands your sales & commission performance.
The automation is all good if we use it wisely. Even after the acceptance of automation, companies still use sales automation software only as commission calculation tools. However, there is actually more to what automation can offer.
Companies can use the same platform across different teams (Management, Finance, Human resources, etc) to address the key challenges.
Instead of being regressive in approach, sales reps should set forward-looking statements that comprise financial and other projections and also statements about the organization's future plans and strategic objectives.
With every month passing by, management always has these questions in front of them and the team struggles to answer them. Are the comp plans working? Which people I should focus my energy on? Let the automation system handle this task while management can focus on other important activities.
How should I divide up our revenue plan into sales quotas? How much future compensation payout should I accrue? These questions often strike finance people so it's wise to make a reporting system that brings more clarity about the sales commission table.
Am I in compliance with employment law and other legislation? Are our sales employees being compensated fairly? To get answers to these questions, reliance on commission automation proves to be more fruitful in the long run, especially. So, consider investing in a secure and software system that can be put to use across all the departments of the organization and deliver fair results, too.
Automation has been around for quite some time now. But, organizations have realized that not everything about sales commission can be met by technology alone. Technology has and will always be part of the solution. It is definitely not the solution. It is clearly impossible for the technology to satisfy today's customers.
To align corporate goals with objectives, a leader with corporate values has to take the charge.
Can you instill work ethics and morals into the software? Is it possible for the system to understand what the customer wants? Thus, humans and automation need to work in tandem with each other to realize the common organizational goals. This will serve humans the best.
Conclusion
Automation of sales commission and incentives is one of the megatrends that shapes the economy on a global scale. Automation is the initial step that any company can take to level up its sales performance
I have covered all the required aspects that revolve around sales commission automation. Once you have automated, the key is to combine all the tools together to see what works great for providing the best ROI.
Needless to say that organizations have to adjust their work process and technology platforms to ensure that sales reps and automation software work hand in hand. So, now is the time to provide high satisfaction to customers by solving their challenges, and be ready to see the sales uplift potential of up to 10% or higher.